Wow !
you are so reactive and very fast to build congratulations !
The LineageOS Project supports the LineageOS Android Distribution LOS 16.0 for Samsung Galaxy S5 Plus (kccat6) since August 2020. accordingly local_manifests / roomservice.xml are available.
Unfortunately TWRP 3.2.3-0 from July 2018 is not quite as fresh as it used to be, but it works.
.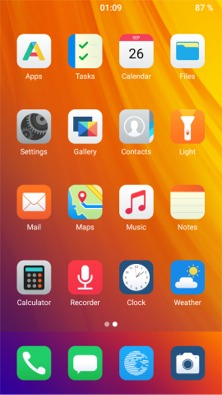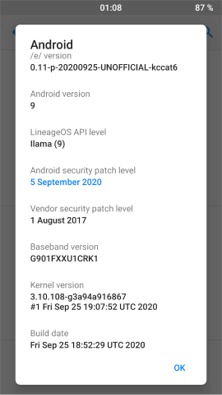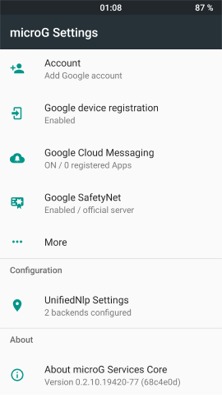 Thank you @itsclarence for investing knowledge and time to build an up-to-date /e/ OS ROM for this great device. The next update may already contain the microG Services Core version 0.2.12.203315 ;-))
Ripee build TWRP 3.4.0-0 for kccat6.
You might give it a try in the future.

@itsclarence, thanks for the hint. Well, ripee is no stranger to me. This TWRP build is not his first.
His TWRP 3.4.0-0 "something new to play", released yesterday evening at 20:41, is not (yet) officially on the TWRP.me website, so it's still an unofficial version. I will definitely try his "game version".
First I installed @ ripee's unofficial twrp-3.4.0-0-kccat6.img with the official TWRP 3.2.3-0. At first sight it works, but I had the impression that a reboot-to-recovery (verification) is a little bit delayed.
As a result twrp-3.4.0-0-kccat6.img.tar was flashed. In this case a Reboot-to-Recovery (verification) was executed a little bit faster as I know it from other TWRP versions.
Maybe my senses are wrong and I should get some fresh air and go for a walk.