Hello,
I can't update to /e/OS 0.16 version on my GS290.
In "Settings → System Updates", I can see the follwing information: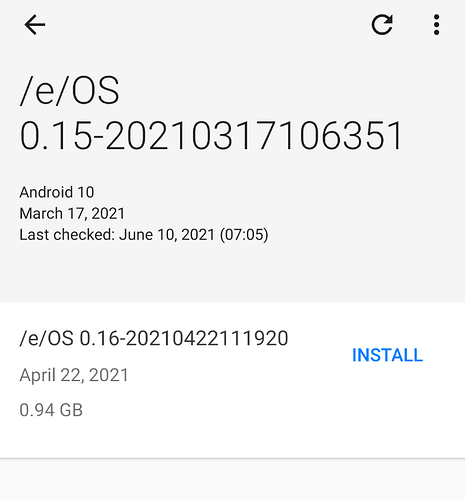 If I click on install, new window emerges with the text: "You are about to upgrade to /e/OS 0.15 - Apr 22.2021."
Question: Why it refers to 0.15 and not 0.16?
If I click on "OK":
Preliminary update preparation
Android system update
Phone reboots
And then,
Finding update package…
Opening update package…
Verify update package …
E: failed to verify whole-file signature
Update package verification took 6.2 s (result 1).
E: Signature verification failed
E: error::21
Installation aborted.
Note: I flashed the most recent recovery file available (I read in the forums that is the current workaround, but still no success).
Any help will be appreciated.
Thanks!