Mission:
Learn to transfer your data including Media [Pictures, videos etc] from/to a PC or Mac via USB cable.
Prerequisites:
A phone with /e/OS with compatible USB cable
A PC or Mac with supported USB port.
[For the purpose of this guide, we will use Laptop-PC running Debian GNU/Linux.]
Let's roll.
1. Plug your phone's cable into phone and supported port on PC or Mac.
A notification on phone appears immediately as seen in the image below.
Tap on it to enter 'USB Preferences' to Use USB for 'File transfer'
Open your File Manager to access your device's internal storage.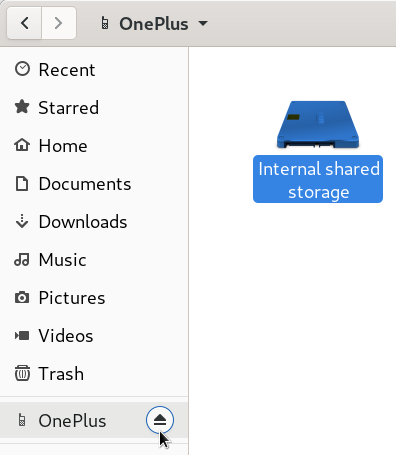 You can navigate to your Camera photos by entering sub-folder Camera inside DCIM directory on your PC.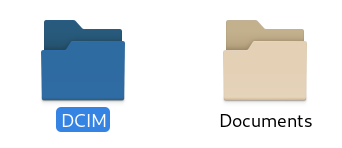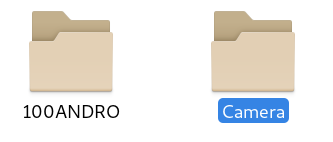 Phone's camera pictures in File Manager on PC:
Transferring data to or from your phone now is just a matter of copy/paste functions just like any other USB or Thumb drive. You can even drag and drop if you like. There is absolutely nothing special about it to panic here.
2. Transfer data to /e/ phone
For the purpose of this guide, let us select a random folder called 'Sample pictures' from Downloads on PC with three images.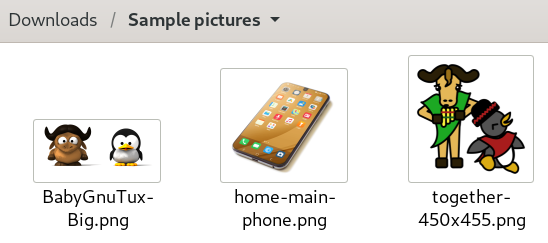 Just select the folder on PC, copy the directory with 'Ctrl + C' on PC or 'Cmd + C' on Mac on keyboard.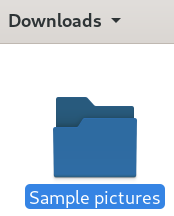 Press 'Ctrl + V' or 'Cmd + V' on keyboard to paste it in Internal Storage of your smartphone in the File Manager. Simple, it is done. That's all.

You can verify it by checking it on your /e/ phone's File Manager.
3. Remember to Eject or Unmount your device or smartphone before unplugging the cable.
Navigate to File Manager on PC to 'Eject or Unmount' your smartphone before unplugging your device to prevent data loss.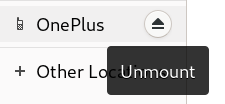 Once ejected, unplug your phone.

Thanks for reading!
Regain your privacy! Adopt /e/ the unGoogled mobile OS and online services