Hi,
Will the Xiaomi Redmi Note 6 pro be supported ?
Thanks
Hello,
I would also like the Xiaomi Redmi Note6 Pro to be supported.
I saw that the xiaomi 5 pro and 7 pro are supported, but curiously not the 6 pro.
Thanks for your feedback.
I would appreciate it too.
Hi thank you for doing this.
I would also appreciate to see the Redmi note 6 pro to be supported. It is also my workphone with his dual sim option and i don't want to brick it.
Thx a lot
Florides
Hi,
The Redmi Note 6 pro is now supported by lineageOS.
Will it also be supported by /e/ ?
Thanks.
Any release date for this device? My Note6Pro is crying for /e/
Hi @itsclarence,
new Profile Picture,
new eOS-Q ROM for Xiaomi Redmi Note 6 Pro "twolip"?
You can make this possible!
Hahaha, building right now. Ready I guess in about 4 hours…
If everything goes as planned, I can post the first pictures and a few words about your ROM here at the weekend. I will also try to update to microG Services Core GmsCore 0.2.12.203315 like …here…
@itsclarence's /e/ OS build e-0.13-q-20201028-UNOFFICIAL-twolip Installation on the Xiaomi Redmi Note 6 Pro (twolip aka tulip) as usual uncomplicated The version e-0.13-q comes with microG Services Core GmsCore 0.2.10.19420-77.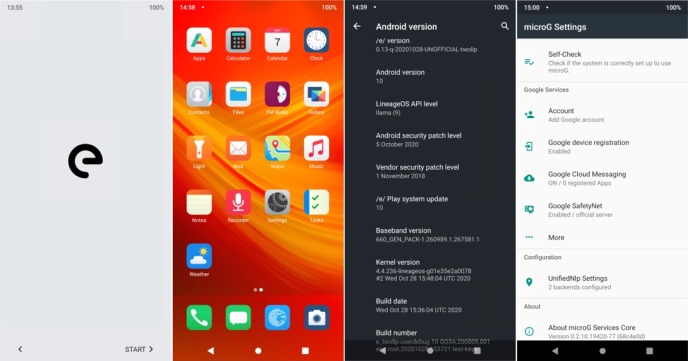 After setting up I updated to microG Services Core GmsCore 0.2.12.203315 and tried the (UK) NHS CoVID-19 App. It works as I found on other devices, but the 'venue check-in' feature does not work with the microG apps. Only microG developer Marvin W. and the UK Department of Health and Social Care can find a solution.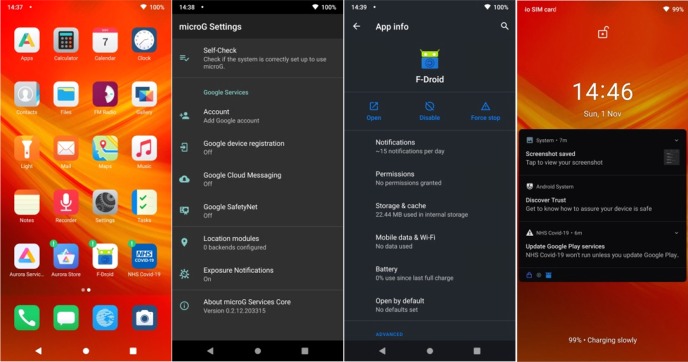 Last but not least the F-Droid and Aurora store were installed as system maps. At first glance, everything seems to be going well.
How good that you are there!, @itsclarence. Thanks for your work(!)
Thank you for testing and the feedback. Really appreciate your nice words.