Builds and Releases
v1.0
Status:

Undergoing Testing
v1.0 is due for release this week on 31 May, 2022

The code name for this release is Alicante

Read details on a live v1.0 release presentation in the section Interested in knowing more about v1.0 ?

Devices on R, Q and Pie (Android 11, 10 and 9 )will get the v1.0

Samsung s7 / s7 edge will be OTA upgraded as part of v1.0

Remaining Oreo and Nougat devices will unfortunately not get the update. See details in the section marked Oreo and Nougat devices

Milestone details here

Some issues in the gitlab will not be visible to all and may be confidential.

Confidential issues contain user logs or user device information. Dev team when working on a new feature mark it confidential during the development phase.

Bugs pending in the /e/OS gitlab post v1.0 release will be prioritizing by the dev team.

GSI builds will be available even after release of v1.0

Sources of last GSI release are available here
Interested in knowing more about v1.0 ?
Join our presentation that goes out live on 31 May, 2022
In the presentation, find out what is new in v1.0 and get an insight into our plans for 2022 !!!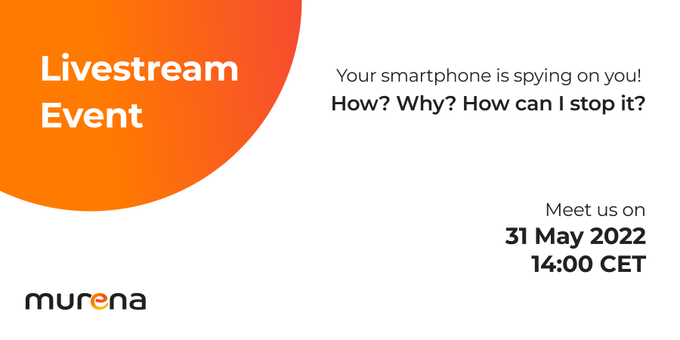 Update 31 May
OS versions released
Yet to be released
Update 1 June
Bad news and good news
v1.0 upgrades will not be coming to devices currently on Pie + Oreo + Nougat
We will identify all devices which can be upgraded to Q or R or the later version S ( /e/OS yet to be ported).
s7 / s7+ upgrade will be released on v1.0 build.
Update 3 June s7 / s7+ OTA OS upgrade release moved to early next week.
New devices being added, existing devices being upgraded
This is the list of devices we will add or the device codes of existing one that will be upgraded.
These builds will come along with the v1.0
OS version on these new devices will be /e/OS R
Update 1 June
The devices in this list have been released / upgraded. You can manually download the builds by searching for your device here
One build failed…surya. Will update on when we can release this device.
Oreo and Nougat devices
We will try to upgrade devices where possible. Builds failed for devices on these two operating systems. We may eventually drop support for devices stuck on Oreo and Nougat. While the device trees will still be available on Gitlab user with ROM building skills can continue building for these devices. Newly released applications like App Lounge and the soon-to-be released Privacy central have not been backported to Oreo and Nougat. Volunteers with the skill and bandwidth to backport these applications are welcome.
Users willing to take up the task of ROM Maintainers please let me know.
Guidelines for ROM Builders - Unofficial and Custom
Docker image was updated recently
If you use Docker for your builds, upgrade to this Docker build before running your custom-builds.
Those building using traditional repo sync method refer android_prebuilts_prebuiltapks_lfs

You will have to install git-lfs (sudo apt-get install git-lfs)
After completing a repo sync, you will have to run repo forall -c 'git lfs pull'

Reason behind these changes:
eCloud Maintenance of 26 May
A planned maintenance activity on the eCloud on the 26th of May took longer than expected. The team has completed the resolution.
We apologize for the inconvenience cause to our email and cloud storage users.
eCloud data leak issue
An issue was reported by a couple of users of being able to view data of other users on their ecloud account. That this happened right after the eCloud upgrade resulted in the two getting linked.
The infra team clarified that the two issues were not linked.
The infra team identified the issue and has rectified it. A detailed explanation will be shared by the team at the earliest possible. The team is aware of the seriousness of the issue and will take remedial steps to avoid a repeat of such occurrences in the future. We will also share all details as possible of the action taken with users. Read Gaël's response on this issue
June 1 Update
We will be sharing an update on this later today. Rest assured, the issue has been taken seriously by the team and details of the actions will be shared in the update.
Development Activity
Status:

In Progress
A summary of issues dev team is investigating or working on given here
Bliss launcher upgrading and existing issue resolution
eDrive code refactoring to optimize the application
Updating Applications where forked …ongoing task
EasyInstaller to adapt to upgrade OS builds…investigation only
This is a subset of what the team is working on. Most of these tasks are under development and testing phase. Some of the issues will be confidential and not visible to all users.
Announcements
Roadmap 2022
Teracube 2e and emerald
Teracube users please note there are two different versions of the device now. 2020 released devices are classified as 2e on our site, and those released in 2021 are code named emerald. We have added a warning in the guides to help users. 2e guide and emerald guide.
Gigaset GS290
We have stopped the sales of the Gigaset GS290 on the eSolutionsShop as the vendor has stopped production of the device. We will continue support for existing users.
Message being shared on the request of our vendor partners
Vendors whose phones we sell on our eSolutions Store do not directly sell /e/OS flashed devices.
The vendors only sell their devices with their own stock ROM.
To get pre flashed /e/OS phones, you have to purchase them from the eSolutions Shop.
/e/OS Pre flashed device sales
We sell directly in EU, US, Canada.
Find details of what devices are available in which countries here eSolutions Shop.
In Australia we do not sell directly. You can purchase preflashed /e/OS devices from this site
Porting and New Devices
Efforts to port new devices continue and details will be shared once we have working builds available
/e/OS Links
Support
Facing issues with devices you purchased from us ? Send a mail with details to <helpdesk@e.email>
Websites
Telegram Channel
Social Media
Regain your privacy! Adopt /e/ the unGoogled mobile OS and online services