Disponible en français ici.
You are trying to install /e/OS on your Fairphone 3/3+ with the Easy installer on Windows, but you are stuck at the "Start device in Fastboot mode" step on the Easy installer and a black screen with a green "Start" on top of the Fairphone 3/3+?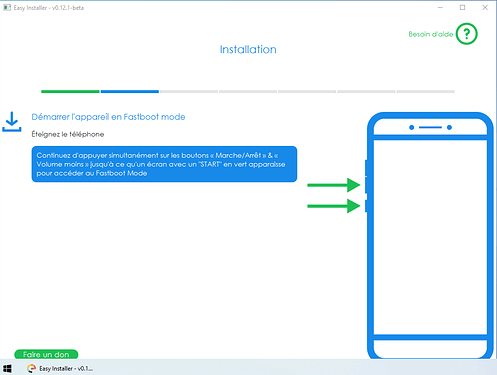 If so, follow these few steps to unblock the situation. You don't need to unplug your Fairphone 3/3+, but if you did and you can't get anything or are lost, press a volume button to scroll through the available options (Start / Restart bootloader / Recovery mode / Power off) until you get the green Start, then click the Power button to validate and to restart your Fairphone 3/3+. Then restart the Easy Installer and repeat the installation procedure, then resume this tutorial.
1) Go to Windows Update
2) Install the necessary driver
Click on "Driver updates" to display the list.


Select the driver named "Google, Inc. - Other hardware - Android Bootloader Interface" and click on "Download and install".
If it doesn't work and you have other drivers listed, feel free to install them too.