Hi all,
i allready told the problem in the german section, but as we found no solution to this special problem i would like to post it here in detail for the whole comunity again.
I recently got the new FP3+ and i would like to put /e/OS on it. I successful unlocked the bootloader following the instructions from the faiphone homepage.
I can use "adb reboot" to enter the fastboot mode. Then i´m stuck.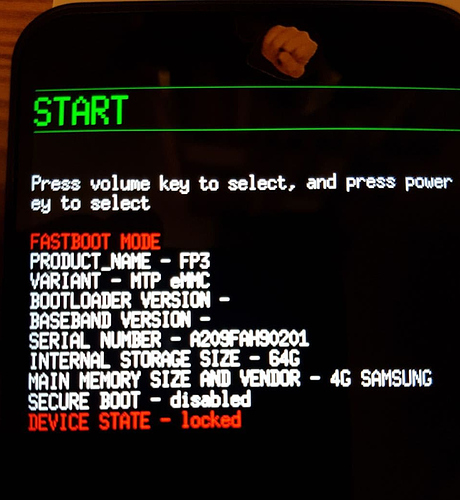 With the command "fastboot devices" the FP3+ is not found and i also can´t use "fastboot flashing unlock".
I tried the easy installer and via adb with fastboot but the problem seems to be the conection fastboot ↔ FP3+
Greetings Wogrim